Collaborative
Outreach for
Researchers and
Organizations
Networked to
Achieve 
Victory
Honest Collaborators for Herbal Cures 
Our Mission is to accelerate the cure of disease through collaboration. Our Vision is to boost the effectiveness of herbal remedies with the ultimate aim of accelerating clinical research and achieving breakthroughs in defeating chronic diseases.
Background:
The COVID-19 pandemic led the leaders of the John Gnabre Science Research Institute, a biotech company spun out of Johns Hopkins University, to realize that collaboration was the most effective way to advance their botanical COVID-19 product, which required FDA-approved clinical trials. As a result, the Gnabre Institute teamed up with V-Formation Ventures, a consulting agency based in Atlanta, and launched the C.O.R.O.N.A. V. Project. The project initially aimed to provide centralized resources for botanical medicine manufacturers to study their COVID-19 drug candidates; however, we have expanded our scope to include all chronic illnesses. 
We are also committed to promoting health equity in Black and Indigenous Peoples of Color (BIPOC) communities through representative participation in our clinical trials.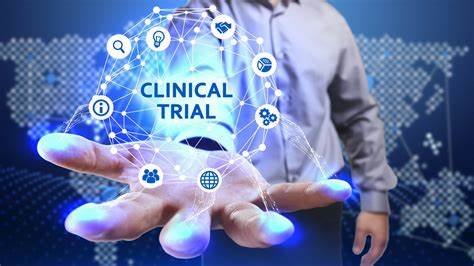 Objective One: 
Deliver Botanical Drug Treatment Clinical Breakthroughs 
Goals: 
Deliver COVID-19 Breakthroughs

Deliver Cancer Breakthroughs

Deliver Breakthroughs for Children's Diseases

Deliver Breakthroughs for Neglected and Orphan Diseases

Deliver Breakthroughs for BIPOC health disparities
Objective Two:
Improve Health Equity for BIPOC Community
Goals:
Increase Clinical Trials Participation Within the BIPOC Community

Deliver New Botanical Treatments for Chronic Illness

Reduce Incidence of Chronic Illness Prevalence and Morbidity
TRANSLATIONAL RESEARCH ACCELERATION CLINICAL KICK STARTER
In concert with our partner, BioAccelerate, a C.R.O. and curator of the natural products 'best-practices' clinical-commercialization ecosystem, we are implementing our flagship program, the Translational Research Acceleration Clinical Kick Starter (T.R.A.C.K.S.). T.R.A.C.K.S. is a clinical research collaborative designed to accelerate Dietary Supplements into disease-focused, botanical-based therapies and ultimately into US FDA-approved Botanical Drugs.
STAKEHOLDERS
The C.O.R.O.N.A. V. Project is inspired by the way geese fly in a V-formation. Each bird flaps its wings and creates an "uplift" for the birds behind it, resulting in a 71% greater flying range for the entire flock compared to if each bird flew alone. This project aims to bring together stakeholders from various disease-focused organizations in order to collectively work towards finding cures for diseases, including government, universities, research foundations, drug sponsors, patients and patient advocates.  
RESEARCHERS
We offer an opportunity for researchers and scientists to collaborate and participate in potential scientific breakthroughs. Sign up today to lend your research expertise.
ORGANIZATIONS WITHIN THE RESEARCH PARADIGM AND ECOSYSTEM
We focus on developing and providing access to drugs that can treat patients and partner with organizations based on if their Mission aligns with our objectives. Sign up today if your organization has drug development or curing specific diseases or viruses in its Mission.
NATURAL PRODUCT DRUG SPONSORS
We are constantly exploring new herbal products to include in our T.R.A.C.K.S. portfolio for further study. Sign up today if you have a product that would be an excellent candidate for consideration.
PATIENTS/PATIENT ADVOCATES
Those suffering from or interested in supporting the quest for a cure for a particular disease can provide valuable data and insight and potentially lead to the development of effective treatments. Sign up today to participate in clinical trials or become an advocate.
ANYONE INTERESTED IN A DISEASE BEING CURED
Humanitarians can contribute by sharing information, helping organize efforts, and advocating for the use of natural medicine products. Sign up today to push for the adoption of natural products in medicine and revolutionize the healthcare industry.
INVESTORS
Are you looking for the ultimate R.O.I.? We've partnered with Mother Nature to explore and unleash her potential on humanity. Sign up today to capitalize on this virtually untapped market and fund natural product clinical trials.
We work to cure diseases through collaboration using herbal remedies, and we need your support. By contributing to this project, you can help expand our capacity, facilitate clinical breakthroughs in botanical drug treatment, and improve health equity for Black, Indigenous, and People of Color (BIPOC) communities.  Click here, complete the form below or email us at donate@coronavproject.org to donate today!